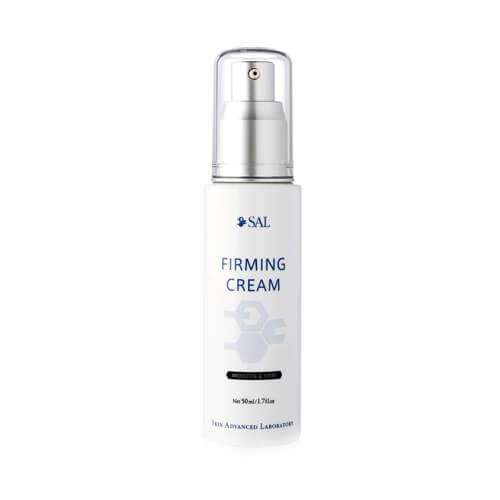 FIRMING CREAM
Contains SYN®-AKE, Age Killing Effect, for anti-wrinkles by relaxing facial muscles and natural amino acid to prevent skin from inside bad affects and retain moisture. Combines Fullerene, powerful antioxidant known as 'Radical Sponge' to protect skin from free radicals, cause various types of damage in the skin that lead to skin aging and other problems like heperpigmentation
Vitamin C derivative works as skin lightening and collagen promoting, and added hyaluronic acid retains skin moisture.

Key Ingredients and Benefits
SYN®-AKE: Tri-peptide derivative to smooth and anti-wrinkle care particularly effective against expression lines by relaxing facial muscles
Fullerene: Suppression of radicals through the elimination of generated radicals for inhibiting aging process and other bad effect such incontinence of melanin production
Sodium ascorbyl phosphate: Vitamin C derivative for skin whitening and collagen promoting
Hyaluronic acid: Ability to bind and retain water gives suppleness , firmness proper elasticity
This products is suitable for mature skin.
Massage the cream over the face, neck and chest. Apply a little extra to areas that tend to be dry. For optimum results use after a SAL antioxidant and follow with a SAL sunscreen.