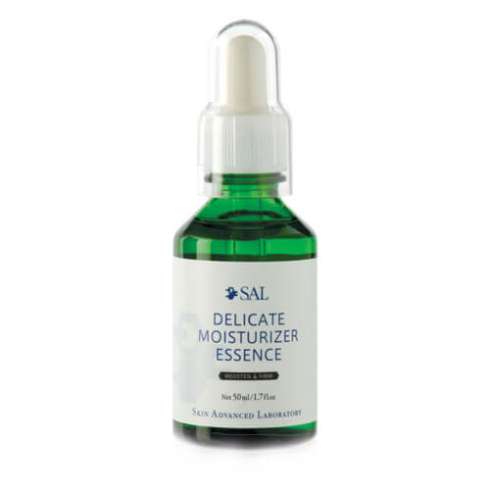 DELICATE MOISTURIZER ESSENCE
Optimal quality of hyaluronic acid, bioceramide and botanical extracts were blended together for retain moisture and make skin smooth and soft. Contains ample botanics for cooling, soothing and protecting inflammation Recommeded for post treatment, delicate or sensitive skin.
Key Ingredients and Benefits
Cerebrosides (bioceramide): Glycosphingolipids which are essential lipids in the skin to protect the cell surface against harmful environmental factors by forming a mechanically stable also anti-irritation and sensitive skin
Hyaluronic acid: Moisture-protecting substance (NMF) found naturally in our skin. Performs important function in retaining the skin moisture while effective in making skin firm, smooth and soft 
Botanics extract: Help for soothe and calm while prevent skin inflammation
This product is suitable for normal, oily, and sensitive skin.
Massage the essence over the face, neck and chest. Apply a little extra to areas that tend to be dry. For optimum results use after a SAL antioxidant and follow with a SAL sunscreen.
Recommend for After Laser Treatment