BOOK YOUR VASER LIPOSUCTION CONSULTATION NOW!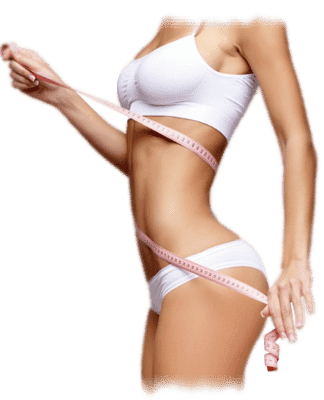 Vaser Liposuction Malaysia – Advanced Fat Removal Technology
People who want to change the shape and contours of their body may opt to go for liposuction in Malaysia.
If you are looking for a less invasive type of liposuction than traditional methods offer, Vaser Lipo is a good choice. Vaser stands for "Vibration Amplification of Sound Energy at Resonance".
Vaser Lipo has earned the place in the cosmetic surgery world, raising the industry standard for ultrasound liposuction procedures and other innovative techniques.
Considered to one of the best in the world, the VASER® Lipo System uses an advanced, patented fat removal technology that has become the trusted method in an industry saturated with fad procedures.
Demanded by physicians and patients alike, the results garnered through this innovative and advanced technique are smooth and consistent with fast patient recovery.
Note: This procedure must be performed by a qualified medical physician.
What Is VASER® Liposuction?
VASER® Liposuction, compared to traditional liposuction methods, is a safer alternative for getting reducing fat and body shaping.
Traditional liposuction is a surgical procedure that uses suction to remove fat. This can sometimes cause internal injuries.
VASER® liposuction, on the other hand, is a form of liposuction that is assisted by ultrasound and is minimally invasive. It works by liquefying fat cells before removal.
It's a method of changing the contours and shape of a body by removing persistent fat deposits. Vaser represents Resonance's acoustic energy vibration amplification. It is a specialized ultrasound technique used to break down fat cells by sending ultrasound frequency waves.
The Process Of VASER® Liposuction in Malaysia
VASER® liposuction can be done under a local anesthetic. At Dermlaze, sessions can take up to 30 minutes to 3 hours depending on how many areas are being treated.
This advanced technology promotes the smoothing of body contours by removing unwanted body fat.
During the process, the unwanted fat is first broken and emulsified and then removed through an ultrasound probe, which aids in the liposuction process.
As this method uses a less aggressive approach, it can make it easier for patients to recover.
As mentioned above, VASER fat surgery is an alternative to traditional liposuction surgery.
The major difference between VASER liposuction and traditional liposuction is that traditional surgery is reduces weight, and both procedure have the same effect on body weight.
In other words, VASER Liposuction does not actually mean losing weight, but removing stubborn fat that is resistant to exercise.
Therefore, VASER liposuction in Malaysia is usually used for people who are looking for body sculpting or body sculpting.
This is done by inserting a VASER ultrasound probe into the adipose tissue to break down the fat cells.
When fat cells are emulsified into a swollen liquid, they are removed through a small cannula.
Local anesthesia (optional) that is injected early into the body area to be treated helps to reduce or kill postoperative pain. A saline solution helps prevent excessive bleeding and bruising. Saline solutions also help to protect and preserve other tissues.
The VASER liposuction procedure helps the patient achieve the desired smooth and contoured appearance.
This procedure is mainly used for body parts, such as the bar, neck, arms, chest, love handle, abdomen, knees, thighs, etc.
Post Treatment Guidelines
After VASER liposuction, the patient may experience some swelling in the treated body area.
Recovery from swelling usually takes about 16 to 24 days. Skin contraction should also be monitored and controlled after liposuction to achieve the desired aesthetic effect. Ignoring this may cause the skin to retract unevenly, causing wrinkles, depressions or wrinkles.
In order to prevent this, it is recommended to wear compression clothing all day at least one week after the operation. If necessary, the patient may need to see a surgeon for additional treatment to speed up the reduction of bruises and swelling. Antibiotics can also be administered to prevent postoperative bacterial infections.
As the body requires time to heal, the best results are seen after a few months. Results differ from one patient to the next.
Below the is the Before & After Vaser Liposiction treatment for reference.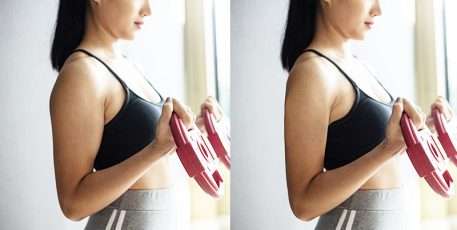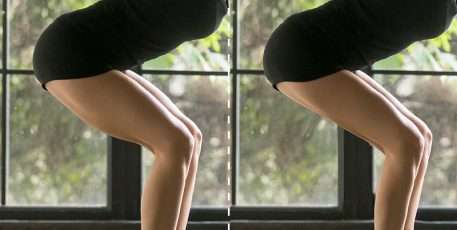 Benefits of VASER® Liposuction
VASER® Liposuction is a comfortable and pain-free method of fat removal because it doesn't use extraction methods that are forceful, which can cause trauma to the body.
It's minimally invasive and requires very little recovery time. It works to improve the skin's elasticity, which helps your body adapt to any new contours, unlike traditional liposuction that can leave lumps formed by irregular fat deposits that will need further sessions to correct.
There is no scarring or sutures required with VASER® liposuction. There are very few side effects from VASER® Liposuction, aside from some minor swelling and itching. It's also a very cost-effective option in comparison to traditional liposuction.
Recap of all the benefits:
Painless and comfortable procedure
Requires almost no recovery time because it is minimally invasive. Traditional liposuction would require more time to recover because it can cause internal injuries
Improves skin elasticity and helps your body quickly adapt to contours.
Does not involve any sutures or scars.
Cost-effective alternative to traditional liposuction methods.
If you are tired of looking at your body's fat, then Vaser liposuction is the solution to remove the fat area quickly. If your lifestyle is busy and you don't have weeks or months for traditional fat surgery, you'll be happy with the efficiency of this treatment.
Who Can Benefit From VASER® liposuction?
This is a procedure that is suitable for both women and men. It's a good option for those who want to tighten up loose skin after having lost weight, or if you are looking to lose a few inches around the waist, thighs, or hips, or want to add definition to your body without having to lose weight.
Frequently Asked Questions About Liposuction in Malaysia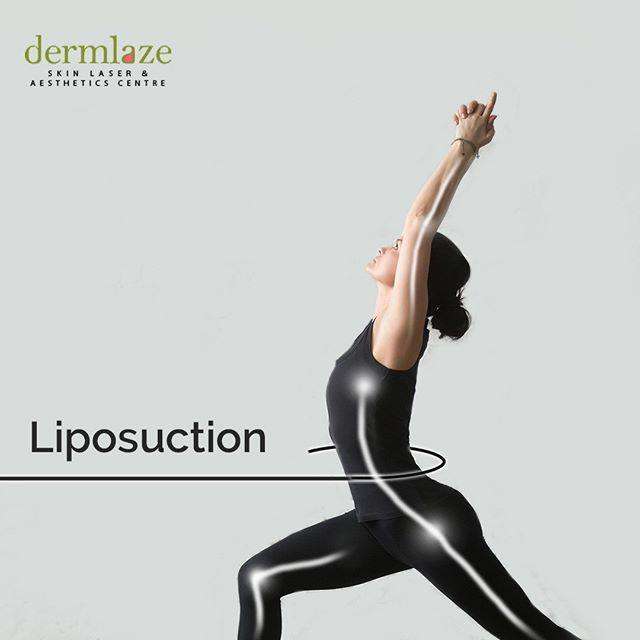 Q. What is the recovery time from VASER® liposuction?
A. The recovery time is generally 2 to 3 weeks. At this stage exercise and strenuous activity should be avoided to give the bod the time it needs to properly heal.
Q. Is VASER® liposuction safe?
A. There are fewer side effects and less pain with this form of liposuction because this method minimizes damage to body tissue.
Q. Is VASER® liposuction painful?
A. The procedure itself is not painful, but a local anesthetic can be used, which can remain in the area being treated. This works to minimize soreness and pain after the procedure.
Q. Can fat come back after having VASER® liposuction?
A. Liposuction removed the fat that already exists. It isn't a preventative measure against fat returning. This is why it is important to maintain your post-liposuction weight and maintain your diet.
Ready to Book Your Vaser Liposuction Consultation at Dermlaze?
VISIT US
Dermlaze Skin Laser Centre
75G, Jalan SS21/60
Damansara Utama, 47400 Petaling Jaya,
Selangor,
Malaysia