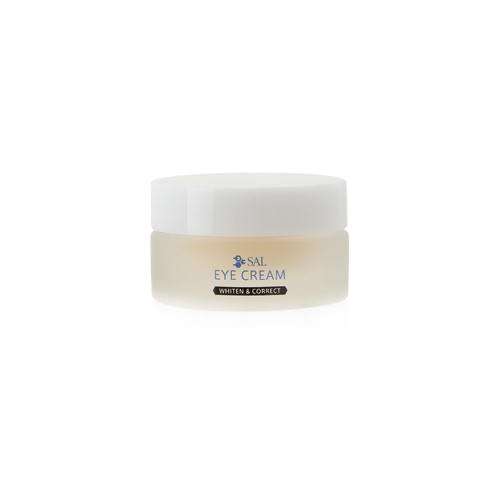 EYE CREAM
Eye cream contains acmella oleracea extract which smooths lines and wrinkles especially under the eyes and crow's feet while the active complex of purified soy and rice peptides and bio-yeast protein reducing blood clots, protect collagen and elastin from free radicals for visible reduction of dark circles, puffiness and under-eye bags and retain skin natural firmness. 
The epidermal growth factor helps reproduction of new skin cells which prevents wrinkles and corrects skin tone, same time, ascorbyl phosphate, vitamin C derivative reducing free radicals while firming and smoothing areas around the eyes through stimulation of collagen synthesis.

Key Ingredients and Benefits
Acmella Oleracea Extract : phyto-extract for reducing lines and wrinkles esp. under the eye and crow's feet
Hydrolyzed Rice Bran, Glycine Soja (Soybean) Protein and Bio-Yeast Protein : the active complex for reducing blood clotting rate, protecting the integrity of collagen and elastin bundle, from assaults of free radicals for reduction of dark circles and puffiness and help skin retain its natural firmness
Epidermal Growth Factor (EGF) : for stimulating the generation of new skin cells for reducing, preventing wrinkles around the eyes and correct uneven tone
Ascorbyl Phosphate (AP) vitamin C derivative : for protecting eye area from free radicals such as from UV, also act like collagen booster to firm and smooth the eyes
This product is suitable for all skin types. Apply twice daily around the eyes.