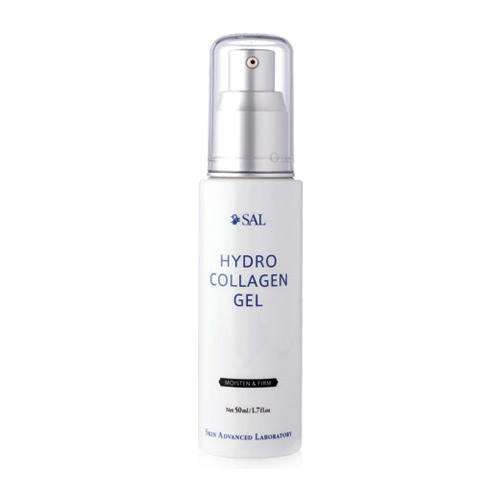 HYDRO COLLAGEN GEL
Advanced formula of hydro-moisturizer, combinded Hydro collagen with hyaluronic acid effect for restore and retain skin moisture. Also contians high graded botanics extract, pueraria lobata root, aloe barbadensis and chlorella vulgaris for promote collagen and prevent skin roughness. Contains vitamins C and E for whitening and anti-aging.

Key Ingredients and Benefits
Hydrolyzed collagen: Processed collagen for aging skin prevention and moisture retention gives skin suppleness and proper elasticity
Vitamins C & E : Anti-aging and whitening
Hyaluronic acid: Moisture protection and skin softer
Botanics extract: Supplementing for skin moisture, whitening and prevent aging
This product is suitable for normal and dry skin.
After using SAL Whiten & Correct product, massage the gel over the face, neck, and chest Apply a little extra to areas that tend to be dry. For optimum results use after a SAL antioxidant and follow with a SAL sunscreen.